Internship in Osterholz-Scharmbeck
The participants are accommodated in an apartment in the small town of Osterholz-Scharmbeck (OHZ), not far from Bremen.
Every day, the students can go to the internship by bike or by public transport.
By bus and train about 30 minutes to Bremen city center with its old city center.
It is only 45 minutes to Bremen Airport.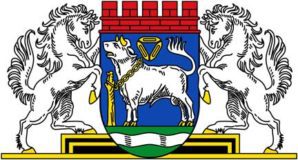 About Osterholz-Scharmbeck
Osterholz-Scharmbeck is the county seat of the district Osterholz in Lower Saxony.
With its 30,398 inhabitants, it is the only city in the district and an independent municipality.
It was created in 1927 from the merger of Osterholz and Scharmbeck.
Two years later, the city received the city rights.
Osterholz-Scharmbeck is located in the North German Plain about 22 kilometers north-northeast of Bremen near the Hamme, with which the city is connected by the Osterholzer Hafenkanal.
Through the Hamme-Oste-Kanal was a now no longer navigable connection with the Elbe.
To the east of the city stretches the Teufelsmoor with the artist village of Worpswede.
Source: Wikipedia
More about Osterholz-Scharmbeck: https://www.osterholz-scharmbeck.de