erasmus partner' welcomes the trainees from Rezekne, Latvia to Germany.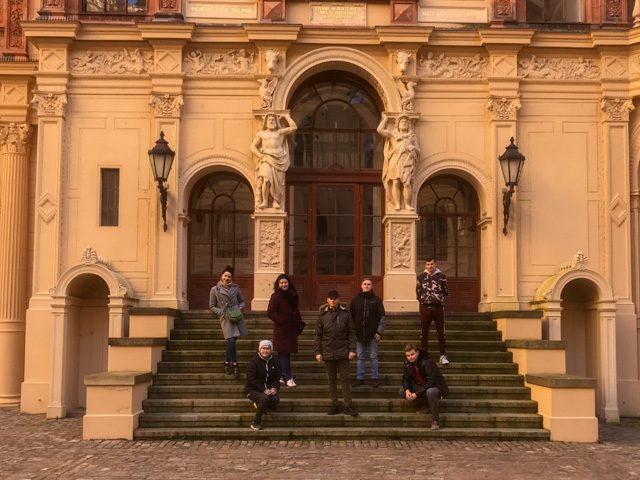 As part of an Erasmus+ funding scheme, 6 trainees from Rēzekne visit Schwerin. From 09.11.19 to 13.12.19 the students complete an internship at various companies in Schwerin. The participants study drywall, kitchen and automotive mechatronics.
In addition to the internship, this Erasmus+ project also includes cultural activities.
We wish the young people a very nice time in Schwerin.