The participants will be accommodated in an apartment in the center of Schwerin.
By public transport or on foot it goes daily to the internship.
The cozy city center is always in the immediate vicinity.
The airports from Hamburg from Berlin are easy to reach by train.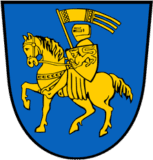 About Schwerin
Schwerin is the capital of Mecklenburg Western Pomerania. The district-center city with about 96,000 inhabitants is after Rostock, the second largest city and one of the four regional centers of the state. According to the main statutes of the city, it leads the name "state capital" in front of the city name.
Schwerin was first mentioned in 1018 as Wendenburg and received in 1164 by Henry the Lion German city rights.
This makes it the oldest city in present-day Mecklenburg-Vorpommern.
The city expanded in the course of time on the west and south banks of the Schwerin Inner Lake, a total of twelve lakes are within the urban area.
Starting point of the urban development was the place with today's landmark of the city, the Schwerin Castle; It is located on an island between Lake Schwerin and Burgsee with the castle church from 1560.
The castle was until 1918 a main residence of the Mecklenburg dukes and grand dukes and the center of power of the Duchy of Mecklenburg-Schwerin, which in 1919 became a democratic Free State.
Since 1990, the castle has been the seat of the state parliament.
It was with its surrounding gardens the main venue of the Federal Garden Show 2009 and is a historically unique ensemble with the other residential buildings a candidate for the UNESCO World Heritage.
In addition, Schwerin is characterized by its – for a German city of this size unusually well preserved – Old Town, the adjacent Schelfstadt, the spa district Zippendorf and other historic districts with many architectural monuments.
Economically dominate technology companies, authorities, the German railway, mechanical engineering and material processing, consumer production, health care and clinics, service companies, increasingly also the tourism and the cultural and creative industries.
In addition, Schwerin is a university location with around 600 students, including the private Fachhochschule der Mittelstand, the university of the Federal Employment Agency and the Vitruvius Design University.
From a sporting point of view, Schwerin has been known as a boxing town since Fritz Sdunek and as a volleyball town thanks to the twelve-time German champions Schweriner SC.
Source: Wikipedia
More about Schwerin: https://www.schwerin.de